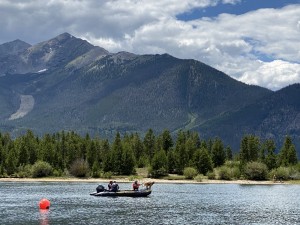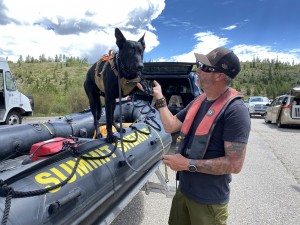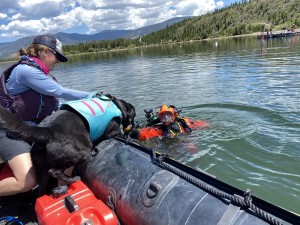 This past week, a few C-RAD teams had the opportunity to participate in water rescue training with Summit County Search and Rescue Group. Water training involves the same scenting techniques used in avalanche search and rescue, but the dog must remain in the boat, presenting a new learning curve for dogs and handlers.
The end goal is the same: to find submerged victims. Instructor Jake Hutchinson sums up the training by saying, "At the end of the day, human scent is the same regardless of the medium. It's just exposing the dogs to the different nuances of each and learning to read them." Ultimately, some dog teams will become certified in water search and rescue, and for other teams, it's an excellent way to keep them thinking and using their noses.

Stay tuned for an upcoming blog post about the strong relationship between C-RAD and Summit County Rescue Group, and why it's an essential collaboration.