When C-RAD dog handlers Janie Merickel and Nick Slaton each brought puppies home in February, they had no idea they'd be training Charger and Neve under stay-at-home restrictions. What they discovered is that quarantine provides a valuable opportunity for bonding and training time, especially with the mountains in their backyards. At a little over four months old, these avalanche dogs are learning fundamentals of bonding, socialization and engagement.
"Overall, it's been fantastic," Merickel said. "There are some things I wish we could do more of, like spend time with strangers [for socialization], or work on distracted obedience; things like having her sit at the entrance of the grocery store as people go in and out…distracted obedience is something we'll have to simply pay more attention to in the upcoming months."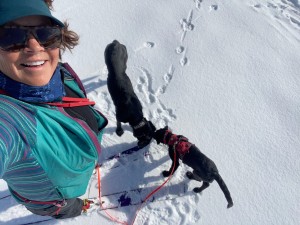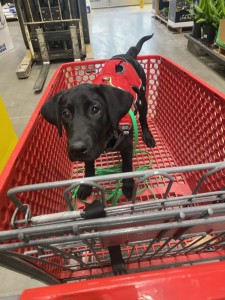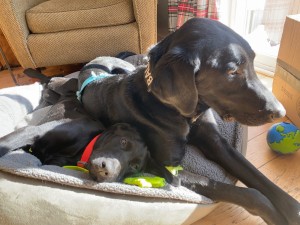 It's common as dog enthusiasts, and especially as working dog handlers, to feel unnecessary training pressure with their puppies, which is defeating. Instead, Merickel emphasizes observation and engagement with Charger's natural inclinations, and how she can tailor her training plan around the dog.
Slaton echoed similar sentiments. While it's an unusual time, he's grateful for the extra time with Neve. "Sure it would be great to be on snow, riding snowmobiles, skiing [at the ski area], and getting these pups accustomed to the lifestyle. We would normally be preoccupied with the daily grind but are now presented with a great opportunity to build trust and continue engagement training, which can be very important foundation work," he said.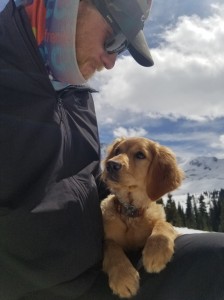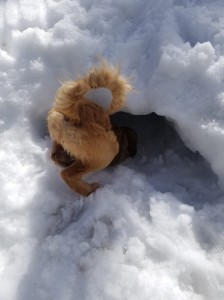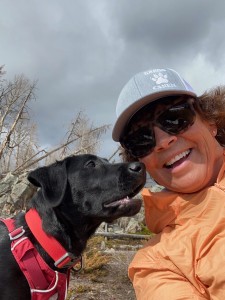 Merickel said taying at home has actually allowed more time together as dog and handler, along with the entire family, strengthening the bond, trust and understanding that's key to success as search and rescue training progresses.
"I learn about [Charger] and accept her ways, and she adapts to me, the handler, the great provider of all things important. Whew, when I say it like that it really does sound like a lot of responsibility, but it is, and I view it that way. This puppy is a gift, and I will do whatever it takes to do the right things, to get the best training to become the best asset for our community," Merickel said.