2023thu05oct(oct 5)8:00 amfri06(oct 6)6:00 pmFeaturedSilverton Avalanche School and C-RAD: 4SAW Avalanche Dog Camp - 2023, October 5th and 6th8:00 am - 6:00 pm (6) MST Silverton, Colorado, 114 12th St, Silverton, CO 81433 Event Organized By: C-RAD Event Type :C-RAD Hosted Event,Courses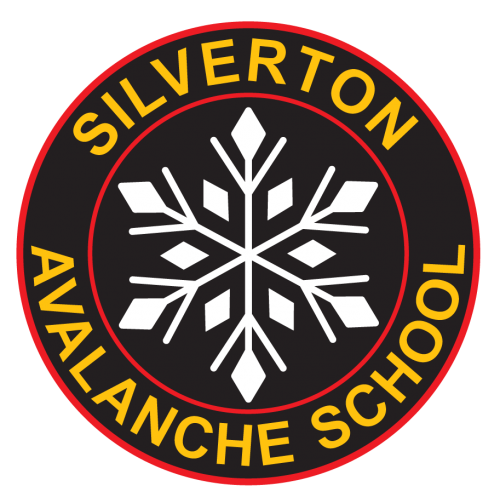 Event Details
SAR K9/AVALANCHE DOG CAMP Collaboration – Silverton Avalanche School and C-RAD : OCTOBER 5-6th
Silverton, Colorado
Silverton Avalanche School is excited to welcome the Colorado Rapid Avalanche Deployment's  (C-RAD) Fall Dog Camp as part of the 2023 4SAW pre-conference line-up. Once again, C-RAD will offer its annual fall training camp in Silverton for handlers & pups from across the Four Corners region.
This course is designed for avalanche dog handlers looking to prepare their teams for the upcoming winter season. It's also great training for SAR K9 teams looking to develop their skills as professional rescuers. Participants will work on fundamental skills while cultivating new and innovative techniques for avalanche and backcountry search and rescue missions. C-RAD instructors and facilitators are industry leaders and trainers from organizations around the state, country and North America. They represent professional outdoor guide and instructor programs, military and law enforcement agencies, urban and wilderness SAR programs, and have represented their own rescue organizations domestically and internationally on a variety of mission types. They all share a common goal of passing on their passion with others, building the next generation of professional rescuers, and helping each person and team succeed on an individual basis, based on their needs, challenges and strengths.
C-RAD's goals for this course are to solidify current skills and abilities, while also supporting participants in developing new skills and how they relate to roles and responsibilities in search and rescue on a larger scale. 
There will be opportunities to connect with regional and state level rescue coordinators and representatives, as well as hear mission reviews and lessons learned throughout the event.
Our focus during this experience is to obtain quality over quantity training. While there will be no shortage of opportunities, intentional and deliberate training is more beneficial than counting the number of reps.
All applicants must be affiliated and in good standing with a ski patrol or rescue organization that utilizes K9's for avalanche and search and rescue work. 
In an effort to provide the highest quality training and allow for proper preparation, There will be NO DAY OF/WALK UP REGISTRATION, please make sure that if you plan on attending the course you submit an application for consideration.
Location: Silverton, CO.
Hotel and Camping accommodations abound- We will provide more information upon course enrollment. Check the Silverton Chamber website for details.
Selected Applicants will receive a confirmation email with a course agenda and outline for the week. There will be one pre-course evening training session on the evening of October 4th.
TO APPLY:
Time

5 (Thursday) 8:00 am - 6 (Friday) 6:00 pm MST
Location

Silverton, Colorado

114 12th St, Silverton, CO 81433
Organizer
C-RADinfo@c-rad.org PO Box 983 Frisco, CO 80443